Environment´s information
The Valley Baztan is an always Green valley, of Cantabrian climate, the widest municipality of Navarre, with 374 m2, that includes 15 villages and dozens of cottages in a landscape built by meadows where the cattle grazes, farming and forests. There are many medieval and manor palaces that decorate the localities of the valley, all of them of great beauty and care. A valley where gastronomically, we highlight the roast lamb, the beef chop, the txuri ta belts, the mushrooms, the cheese and the custard. As regional festivity the "Baztandarren Biltzarra" highlights in July, and the cattle fair of Elizondo on the 17th of January highlights as well. Good panoramic lookout of the valley is called the lookout of Baztan. The touris can visit museums such as the ethnographic Jorge Oteiza (Elizondo) or the esculptoric museum Santxotena (Arizkun). It is also worth to take into account the waterfall Xorroxin (Erratzu), the dolmens of Izpegi and the megalithic of Erratzu-Akdudes, in the path that takes to the frontier, a firs detour in the first slopes of the port of Otsondo drives up to Urdazubi/Urdax where you can visit the mill, the monastery and the wonderful cave of Ikaburu. A guided visit lets to contemplate beautiful formations of stalactites and stalagmites and listen the babbling of Urtxuma, a stream that runs inside the cave. The caves of Urdazubi/Urdax are joined by road or by a path with the Zugarramurdi's, where the history and the legend have linked forever to the witchcraft. Besides it is worth to highlight that on the East of Elizondo is the Natural Park of the Manor of Bertiz.
 
Elizondo
Capital of the ideal Valley of Baztán, it has all the necessary services. The Baroque Palace of Arizkunenea highlights, the town hall, the palace of Dature, the Viceroy´s house or the Santiago´s church. Like tradition highlights: the "Baztandarren Biltzarra", for its dances and popular shows with people from the Valley. You must taste "urrakin egina" or chocolate with whole hazelnuts.
Tours
Museum House Gorrienea, Caves of Urdaz, Zugarramurdi and Sara, crafstmen, botanic garden of Bértiz, Xorroxin waterfall. Park-Museum Santxotena. Irati forest. San Juan de la Luz, Biarriz, San Jean Pied de Port, 45 km from Pamplona and 1 hour from San Sebastián.
Activities
Walking, hiking and mountain paths nearby, biking, horseback riding.
WHERE TO GO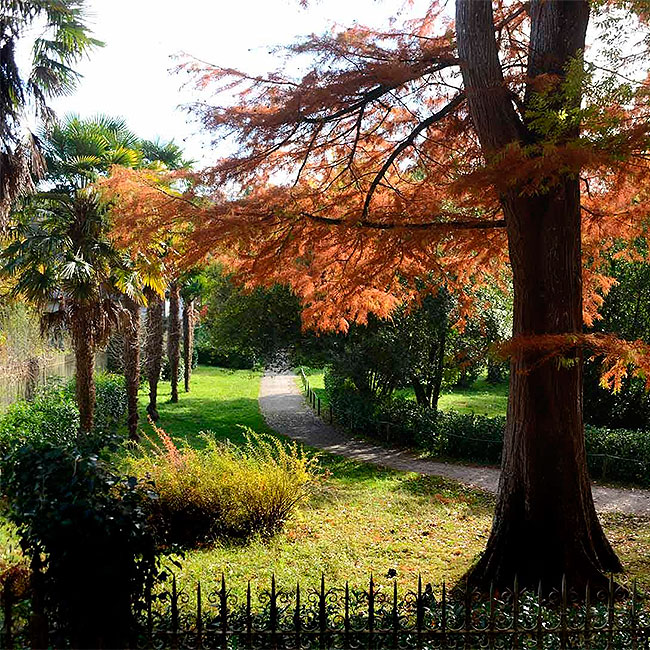 Parque Natural Señorío de Bertiz
Un fabuloso jardín botánico con mirlos, ardillas y siete especies de pájaros carpinteros destaca en este Parque Natural del Pirineo occidental navarro junto al río Bidasoa con árboles de gran porte y ...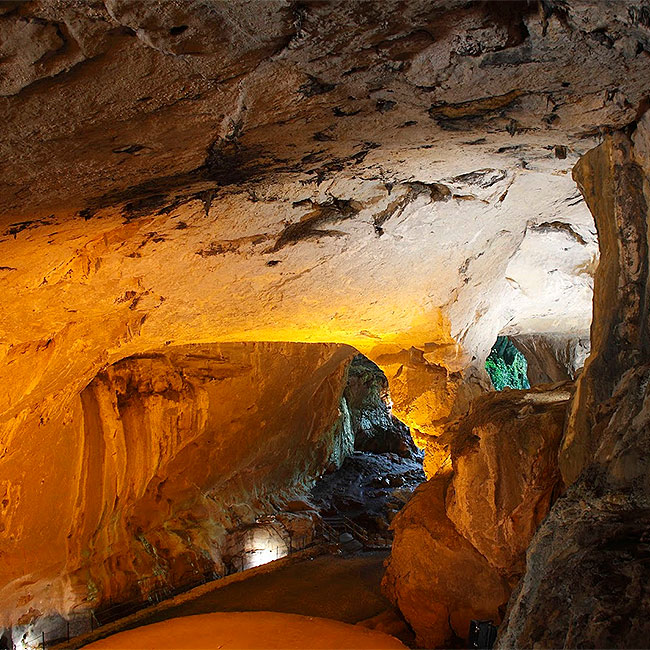 Cuevas de Zugarramurdi
Magia, fantasía y brujería se han convertido la Cueva de Zugarramurdi en un enclave turístico único a 400 metros de este pueblo fronterizo con Francia en el Pirineo occidental navarro. Hay también un ...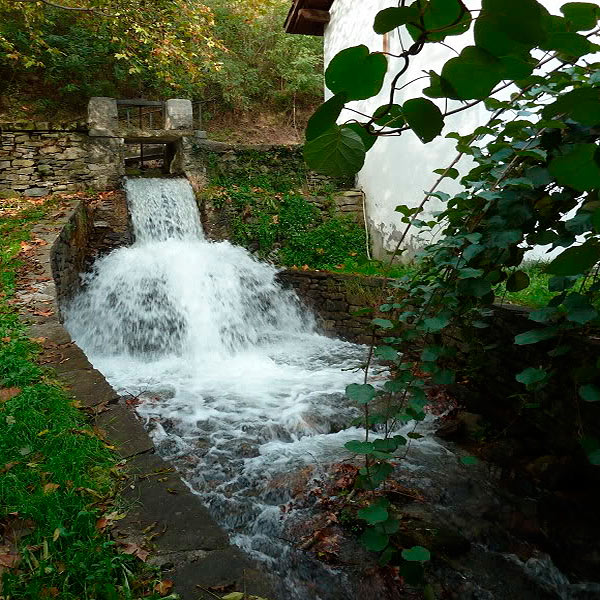 Molino de Zubieta
Es uno de los lugares en los que el tiempo se ha detenido. Se construyó en 1785 como molino real y hoy es ecomuseo activo. Su molinero sigue utilizando sus manos y los aperos de antaño para triturar ...
UPCOMING EVENTS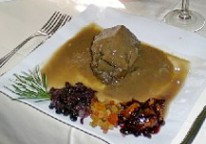 Jornadas Gastronómicas de caza
En Baztan, del 1 al 30 de noviembre
Con la llegada del otoño, la caza se convierte en uno de los principales reclamos del Pirineo Occidental navarro. Aficionados a la práctica de este deporte y amantes de la buena mesa tienen una cita i...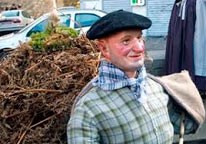 Olentzero
En Lesaka, 24 de diciembre
Es una figura que tipifica al carbonero mitológico que trae los regalos el día de Navidad en los hogares del área geográfica del País Vasco y Navarra. En Navarra recibe las denominaciones de Olentzaro...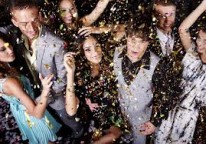 Nochevieja de Carnaval
En Pamplona, 31 de diciembre
El reloj marca las 12 campanadas. Ya es media noche y estos serán los últimos tañidos del año que termina. La tradición popular establece numerosos rituales para empezar con buen pie la nueva añada. A...